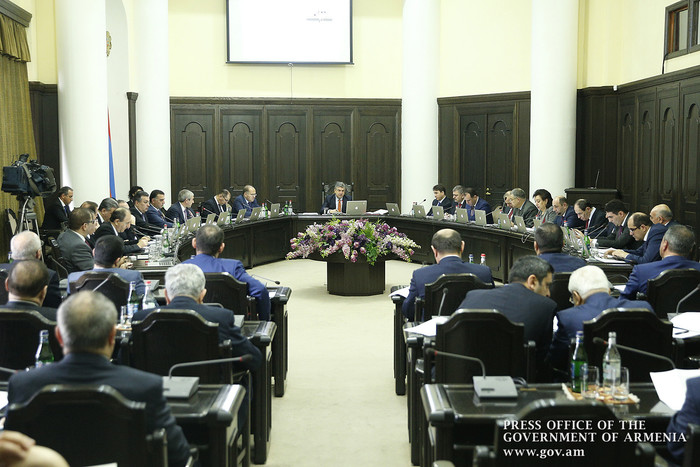 01.03.2018
The government has approved the project of alienating the territories of "Nairit-2"
At today's session, the government has decided RA Ministry of Energy infrastructures and Natural Resources with 100% state participation "Nairit-2" CJSC owned by property buildings and 10.3 thousand land plots needed for their use and service the market value of 626.9 million AMD assessed by an independent appraiser (including VAT) alienate "A-Investments" LLC in direct sales.
According to the substantiation, the property complex has not been exploited for many years and is in poor condition. "A-Investments" has expressed readiness to acquire the property complex and use it for industrial and other business purposes. In particular, to establish a mechanical workshop (for the manufacture of metal and wooden structures); building materials manufacturing and recycling center, centralized warehouse for building materials and semi-finished goods, high quality and at the same time affordable hotel complex. The buyer guarantees the above-mentioned production and other capabilities to comply with international environmental and safety standards. The company intends to invest 7.5 billion drams in the next 7-10 years to implement the project and create 250 new jobs by preliminary calculations.