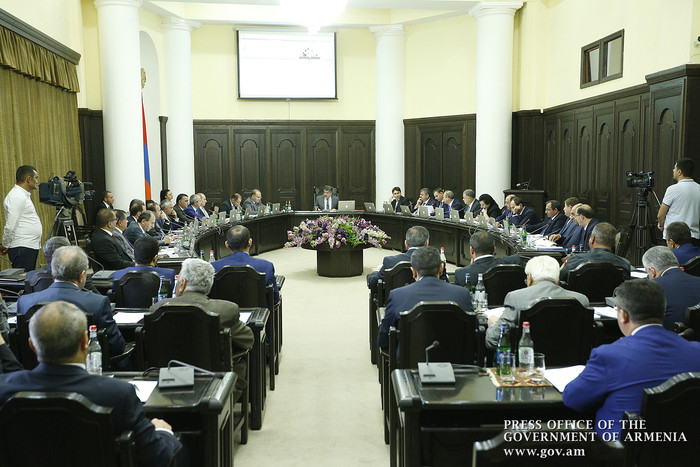 07.09.2017
The government has approved the legislative package for the liberalization of the electricity market
At the September 7 sitting, the RA government approved a package of bills on making amendments and additions to the laws on "Energy", "On Licensing" and "On State Duty," which will be submitted to the National Assembly for consideration.
The adoption of the package stems from the necessity of the creation of legal conditions for the liberalization of the electric power market and the development of interstate commerce. The need to liberalize the electricity market in Armenia is conditioned by the needs of the domestic market, as well as the efficient use of energy opportunities in the region.
The functions of the RA Ministry of Energy infrastructures and Natural Resources, the Public Service Regulatory Commission and other state bodies will be clarified.
The transition from the current regulator of the current single-seller market to a new, liberal model, modern rules of trade will be introduced, tariff regulation system will be improved, new tools for promoting interstate commerce will be introduced as priority for consumers in the domestic market and distribution of responsibilities among market participants.
Distribution and supply functions will be separated, as a result of which other suppliers will be able to operate on the market, each as a licensed organization.
At the same time, a guaranteed supplier will operate in the market, which will provide services at regulated prices and cover 80% of electricity consumption by producers of low-cost electricity, which will allow consumers to choose between both suppliers and electricity in the regulated and non-regulated market.
At the same time, qualified consumers will be entitled to buy electricity from electricity producers through direct contracts. The functions of the System and Market Operators will be clarified, a new, wholesale electricity trade license will be established which will promote interstate commerce.
As a result, it is expected to increase the number of licensed individuals operating in the wholesale market, which can fulfill the function of importing and exporting electricity. It will lead to the increase of state revenues. New provisions guaranteeing the non-discriminatory right of third-party access will be established in terms of access to infrastructures and guaranteeing new connections.