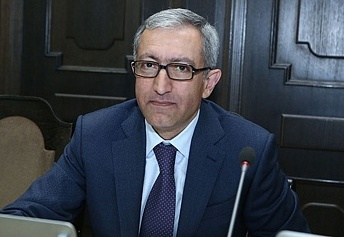 14.07.2017
Congratulatory message of RA Minister of Energy infrastructur and Natural Resources on the occasion of the professional holiday of miner and metallurgy
Dear miners and metallurgists,

I cordially congratulate you on the occasion of the professional holiday - the Miner's Day and the Metallurgy Day traditionally celebrated on the third Sunday of July.
The mining and metallurgical complex is rightly one of the key spheres of our country's economy.
The modernization and development of the sector, the introduction of new technologies and effective management of the subsurface are important for our Republic, which has a path of economic development.
I am confident that thanks to your high professionalism, you will succeed in the future and contribute to further development of the sector.
Once again I congratulate you on the professional day, wish your families the best, and your health and new successes.