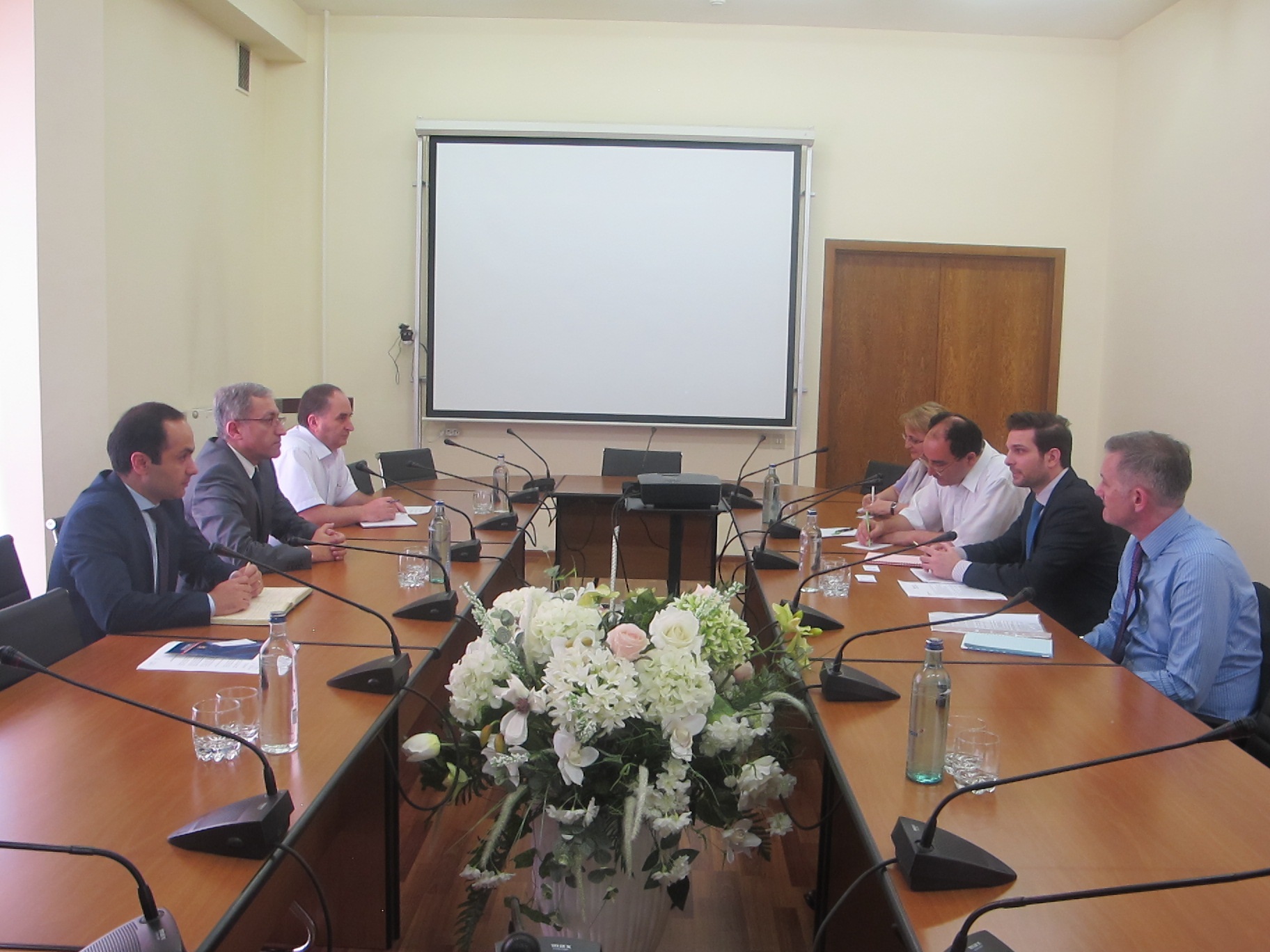 14.07.2017
Ashot Manukyan discusses improvement of sovereign rating of Armenia with Moody's delegation
Ashot Manukyan discusses improvement of sovereign rating of Armenia with Moody's delegation
RA Minister of Energy nfrastructures and Natural Resources Ashot Manukyan received a delegation of Moody's international rating agency, led by Matthew Srcosta, analyst of the sovereign risk group in Singapore.
Welcoming the guests, Ashot Manukyan presented works in the spheres of entrails, water economy and energy, which can have a positive impact on the formation of sovereignty of our country. Speaking about the mining industry, it was mentioned that Armenia applied to join the Extractive Industries Transparency Initiative.
"I am sure that it will have a significant positive impact on the sovereignty rating of Armenia," the minister said.
Simultaneously, digitized all information about the entrails and Internet access is being implemented. Works in this direction will be completed by the end of the year or early next year, after which all the information will be available to everyone. Changes are prevalent in the legislation on entrails, which envisages the provision of subsurface use rights only through open and transparent auctions.
Introducing energy sector programs, Ashot Manukyan has highlighted the measures taken to liberalize the electricity market. It was noted that Armenia is also on the path of liberalization in the sphere of water economy.
Answering the question of the power plants, in particular, about the seismic resistance of the ANPP, the Minister told the members of the Seismic Protection Committee that the Armenian Nuclear Power Plant is one of the first in the world.
Issues related to the rating of Armenian energy and mining companies were also discussed at the meeting.