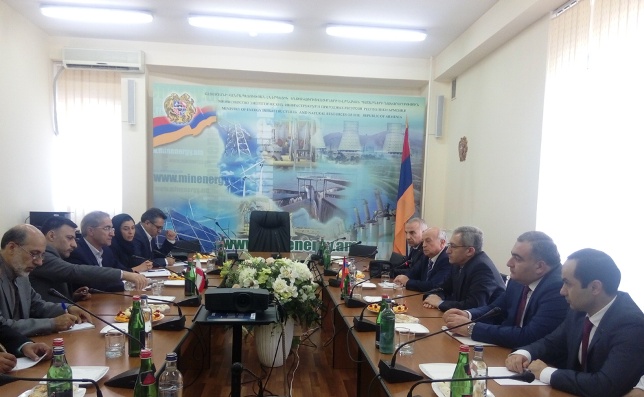 13.07.2017
Ashot Manukian and Alireza Daemi discussed the energy sphere process of Armenian-Iranian programs
RA Minister of Energy infrastructures and natural resources Ashot Manukyan received Iranian Deputy Energy Minister Alireza Daemi within the framework of the regular session of the working group of the Armenian-Iranian intergovernmental commission.
A number of issues related to the cooperation in the energy sphere were discussed, the process of the programs being implemented and the upcoming activities were touched upon.
Highlighting the role of the intergovernmental commission in the strengthening and deepening of economic ties between the two countries, Ashot Manukyan expressed confidence that further efforts will continue. Touching upon the program in the energy sector with Iran, it has been recorded that they are successful and the results are obvious.
Expressing gratitude for the reception, Alireza Daemi informed the Minister about the work process of the intergovernmental commission and its effective discussions.
During the meeting the sides touched upon the process of construction of the Iran-Armenia high-voltage transmission power line, the gas and electricity exchange project and the work on the implementation of the Meghri HPP project.