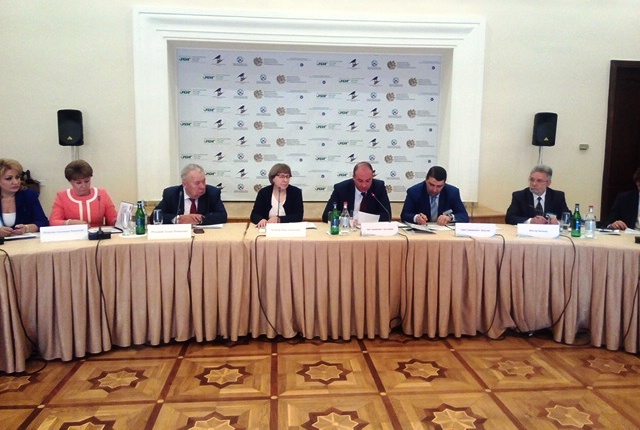 16.05.2017
Joint meeting of CIS Electric Power Council working group kicks off in Yerevan
A joint meeting of working groups of the CIS Electric Power Council on Environmental Protection and on Energy Efficiency and Renewable Energy was launched today in Yerevan. The event is attended by representatives of the Executive Committee of the CIS Electric Power Council, energy and environmental organizations of the CIS member states, international organizations, independent experts, members of the supervisory and regulatory bodies.
Within the framework of the two-day sitting, it is planned to discuss issues related to the policy in the field of renewable energy, its impact on the environment, energy waste management and other issues. Reference will be made to issues related to legislative reforms in the field and practical steps undertaken in different countries.
Within the framework of the event roundtables will be organized: "Current state and prospects of renewable energy in the world and CIS countries", as well as "Prospects of renewable energy waste recycling, environmental problems and improvement of quality of life".
Participants will be briefed on Armenia's experience in energy efficiency and energy efficiency and renewable energy use. There is also a visit to small hydropower plants to get acquainted with Armenia's achievements in the field and to exchange experience.