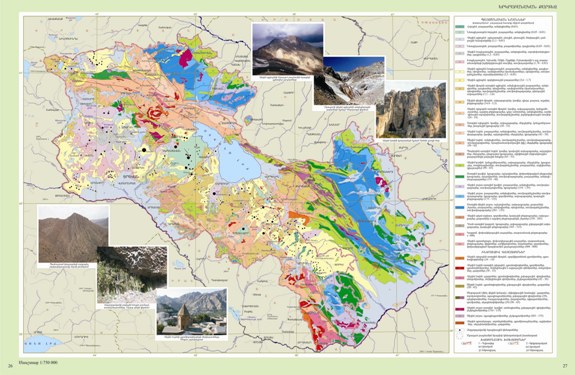 11.04.2017
Obstacles Related to the Granting of Land Use Right Require Legislative Solution
While attracting investments in mining industry within the frameworks of the Prime Minister's instruction on the possibility of granting land use right with subsoil use right the Ministry of Energy Infrastructures and Natural Resources made a complex research of international experience. Particularly experiences of Sweden, Finland, Australia, South Africa, China and a number of CIS countries, Russia, Ukraine, Kazakhstan, Belarus as well as performance standard on ''land acquisition and involuntary resettlement'' developed by the International Finance Corporation (IFC) have been discussed, which regulates land compensation issues.
According to Shushanik Kerobyan, the head of Geology, Normative-Methodical and Analysis Division of the Mining Agency of the Ministry of Energy Infrastructures and Natural Resources, the international experience has been combined with the legislation of Armenia and industry regulatory laws.
The study results showed that the issue of granting land use right along with the granting of mining rights in Armenia can be solved based on the international best practices.
Taking this into account, it is suggested to create a working group with the participation of the representatives from the interested Ministries. According to Shushan Kerobyan, expected legislative changes should be based on the development of the existing concept of mining industry.