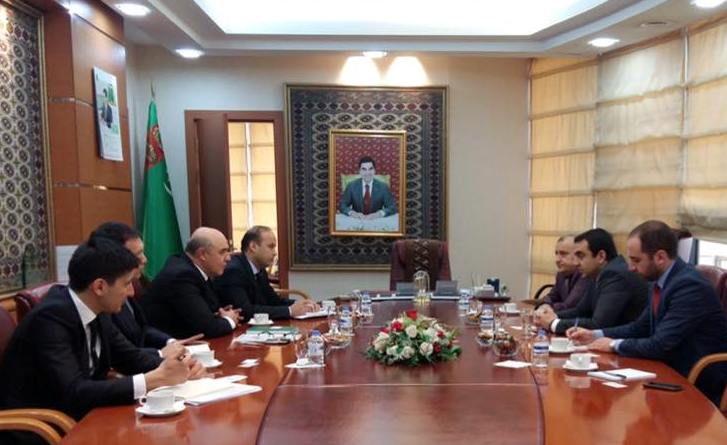 06.03.2017
Trade Opportunities of Energy Carriers with Turkmenistan Discussed
Opportunities of gas and electrical energy trade are being discussed. Hayk Harutyunyan, the Deputy Minister of Energy Infrastructures and Natural Resources of Armenia was in Turkmenistan to negotiate on cooperation. Within the frameworks of the visit the Deputy Minister had meetings with Ch. Purchekov, the newly appointed Minister of Energy of Turkmenistan, and M. Babaev, Minister of State and the chairman of "Turkmengaz" state concern.
According to H. Harutyunyan, at the meetings trade opportunities of Turkmen energy carriers, particularly gas and electricity trading opportunities were discussed. There are mutual interests on cooperation. The Turkmen side is particularly interested in the Armenia's gas operated vehicle exploitation experience.
During the three-day visit, a number of other regional cooperation formats were also discussed.