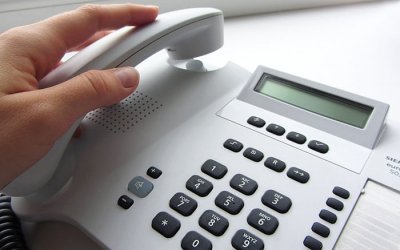 10.08.2018
103 calls have been received by the Ministry's Hot Line
During the second quarter of this year, 103 telephone calls have been received by the Hot Line 011-528-243 telephone call from the RA Ministry of Energy Infrastructures and Natural Resources, which have mainly related to the emergency power outages, the inaccuracy of the electricity meter, the installation of the gas meters, the supply of irrigation and drinking water, the order of the construction of autonomous solar stations, the provision of the right of subsoil use, as well as the calculation and delivery of surplus electricity generated by solar stations. Relevant solutions were given to citizens' concerns.
"Hot Line" also has received queries outside the Ministry, which have been directed to the relevant Authorities.
In the reporting period, the Ministry has 122 applications and 24 complaints from citizens, which have been processed.