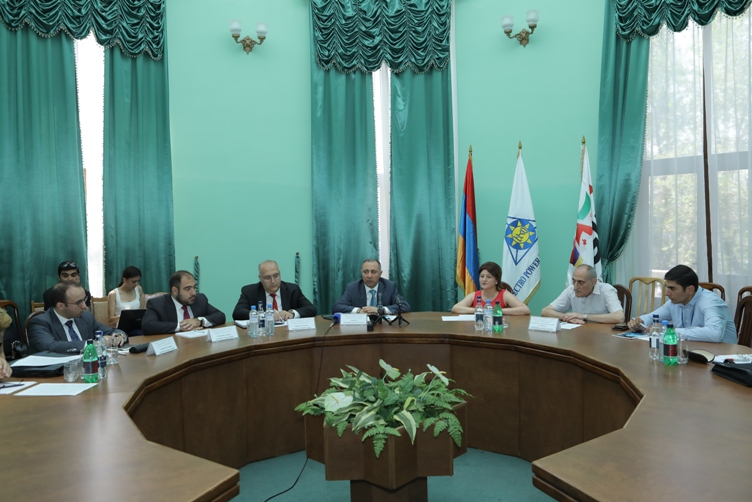 30.06.2018
Roundtable discussion: Minister Grigoryan has listened to the specialists of the energy sector
On June 30, the RA Ministry of Energy Infrastructures and Natural Resources Arthur Grigoryan held a "Roundtable meeting-discussion" with the specialists of energy sector.
During the meeting, which lasted more than three hours, there was an exchange of point of views, the specialists pointed out a number of issues, as well as presented their solutions.
The specialists of energy sector welcomed Artհur Grigoryan initiative to unite professionals around the roundtable and noted that this was a new reality in the activity of the Ministry.
The Minister thanked the roundtable participants for the discussion and added that similar meetings will also be held by sectors in the near future.
"Through such discussions, we aim to invest in your experience, knowledge, skills enhancing the energy efficiency," said Grigoryan