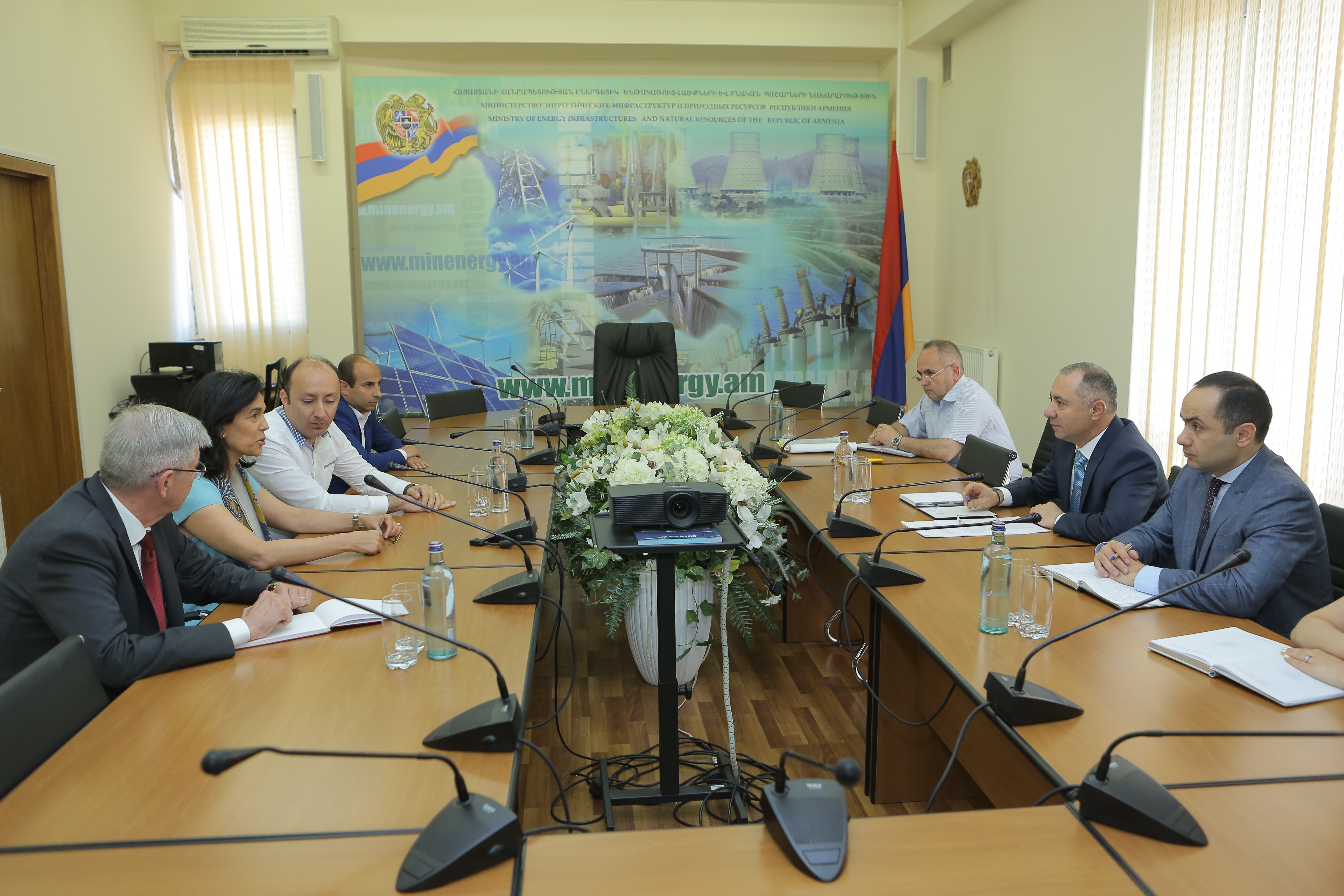 19.06.2018
It was proposed to revise the drinking water tariff for socially insecure families
On June 19, Armenian Minister of Energy Infrastructures and Natural Resources Artur Grigoryan received Malika Genduri, Director of Caucasus and Central Asia of ''Veolia Group''.
The prospective plans of the "Veolia Group", as well as the issue of reconsideration of drinking water tariffs for socially vulnerable families were discussed.
The parties have expressed readiness to continue the cooperation with the aim of providing the population with quality water supply, improving water supply plans, and monitoring the recorded results through the audit programs.