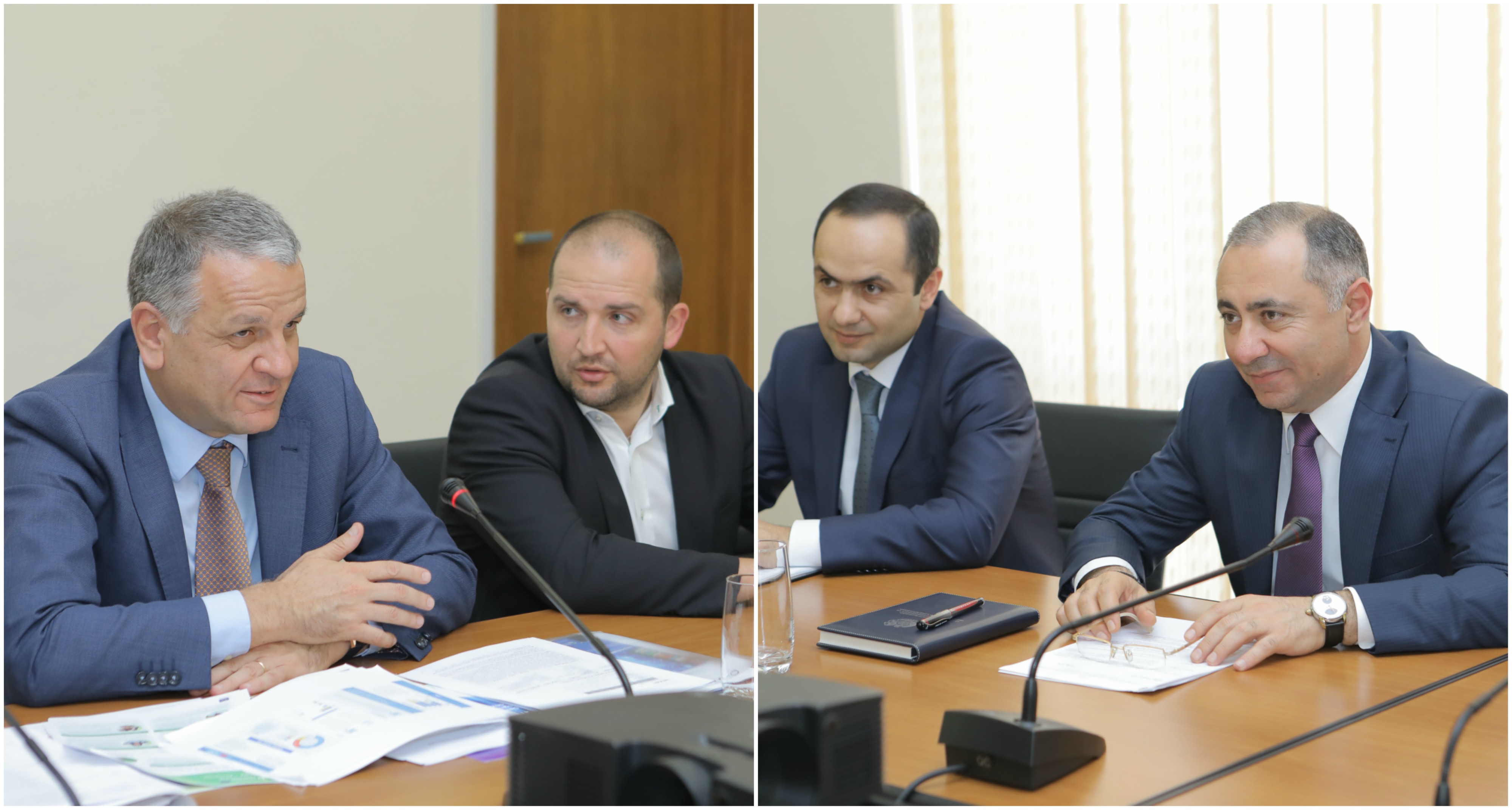 12.06.2018
Arthur Grigoryan received the delegation headed by Vasilis Maragos
RA Minister of Energy Infrastructures and Natural Resources Artur Grigoryan received the delegation headed by Vassilis Maragos, Head of Armenia, Azerbaijan, Belarus and Eastern Partnership Division of the European Commission's Neighborhood Affairs General Directorate.
Welcoming the guests, Minister Grigoryan thanked for the continued support of the European Commission for strategic programs in the energy sector and reaffirmed his readiness to implement the achieved agreements and to outline new directions of cooperation.
Vassilis Maragos expressed his satisfaction with the joint work of the Ministry and noted that he will make the maximum effort to achieve the highest results.
He emphasized that the expansion and development of the renewable energy and energy efficiency sectors is one of the priorities of the European Commission and added that the EC is ready to support Armenia in various formats.