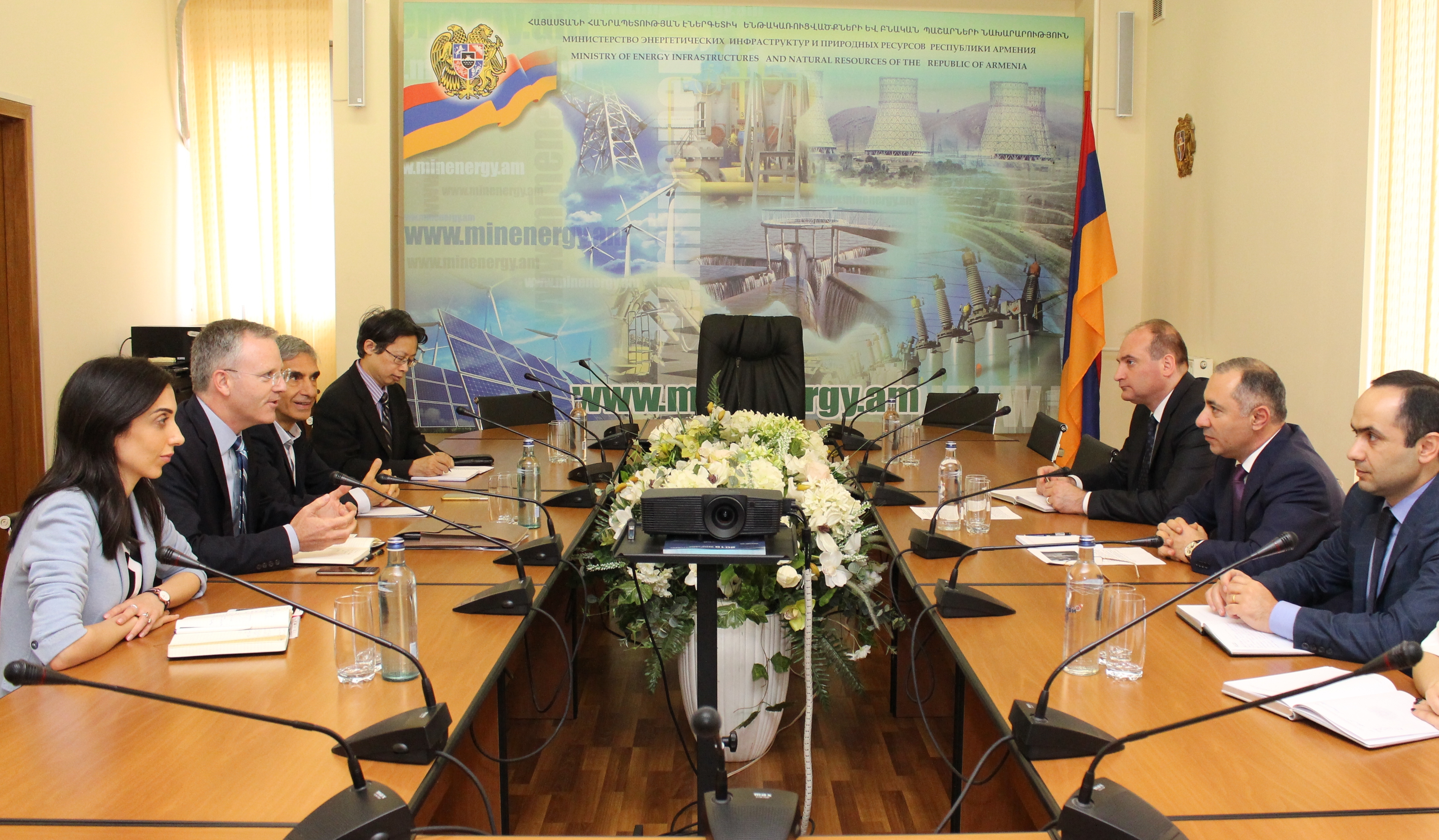 05.06.2018
Arthur Grigoryan and Shane Rosenthal discussed ADB-supported programs
RA Minister of Energy infrastructures and Natural Resources Arthur Grigoryan received the Director of the Asian Development Bank in Armenia, Shane Rosenthal, on June 5.
The programs implemented with the support of the Bank in the field of energy and the possibilities of further cooperation were discussed.
Arthur Grigoryan attached importance to ADB's comprehensive assistance to Armenia in implementing reforms and expressed conviction that the relations in the field of energy will become deeper year after year, and the spheres of cooperation will expand.
The interlocutors touched upon a number of ADB-assisted projects, in particular, the large-scale reconstruction of "Electric Networks of Armenia" and the improvement of management efficiency of the High-Voltage Electric Networks, technical re-equipment.
Shane Rosenthal conveyed the Asian Development Bank's readiness to support Armenia's economic and energy development programs.