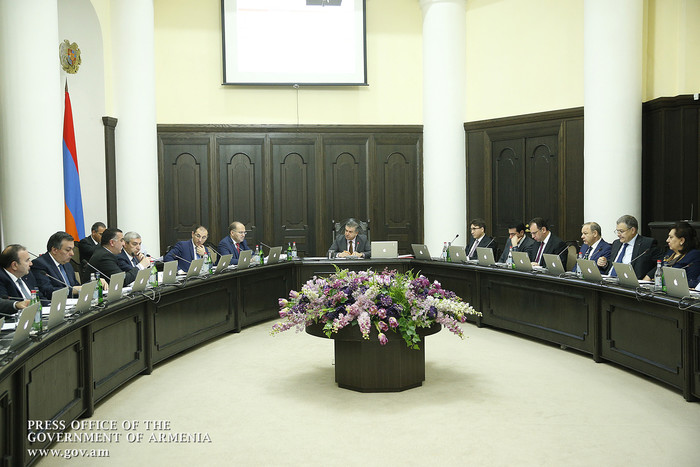 12.04.2018
It is intended to significantly reduce the consumption volumes of energy resources in buildings
At the Government's April 12 sitting approved a package of technical standards for energy efficiency in new-built multi-apartment buildings and State-financed facilities (under construction or reconstruction). The latter was elaborated with the Ministry of Economic Development and Investments, the Urban Development Committee, and discussed with all concerned departments.
According to the new package of technical standards it is expected to improve the regulatory framework regulating energy efficiency of buildings, which will significantly reduce the consumption volumes of energy resources used in buildings, costs of the facilities and ensure normative comfort conditions. Environmental issues will also be regulated, for example, harmful substances and greenhouse gases emissions to the atmosphere will be significantly reduced.
Highlighting the decision, Acting Prime Minister Karen Karapetyan noted, that thereby the foundation of the new culture of energy efficiency in buildings is being laid.