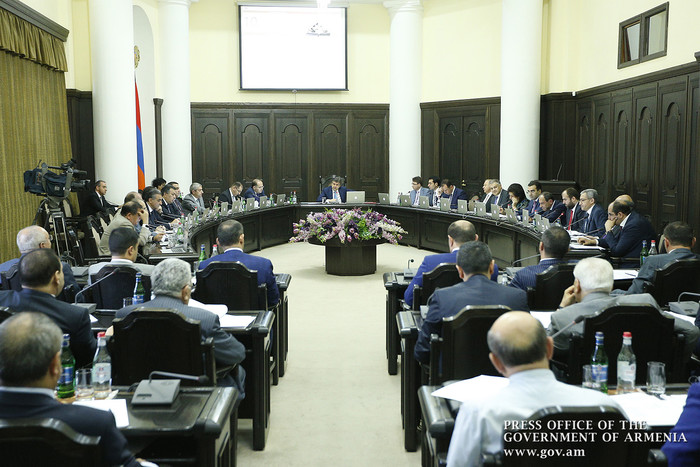 10.08.2017
Technical requirements and standards for the construction of waste disposal facilities will be regulated
So far there have been no legislative requirements for technical requirements and standards for the construction of waste disposal facilities. In order to fill that gap, the Armenian government today approved a draft resolution on defining the technical requirements and criteria for the construction of waste disposal facilities.
According to Shushanik Kerobian, Head of Geology, Normative-Methodological and Analysis Division of the Agency for Geology of the RA Ministry of Energy infrastructures and Natural Resources, the project proposes to take into consideration the norms established by the legislation for environmental protection, construction at the design and construction of tailing dumps of tailing dumps, as well as to avoid building such sites in landslide areas.
In the design phase, it is necessary to take into account the waste's and the possibility of further the given area use.
Touching upon the construction of new waste disposal facilities, Shushanik Kerobyan said, that it is necessary to envisage the construction of a polluted water treatment system out of hazardous waste dumps of entrails obsolescence for prevent contamination to groundwater and surface water resources.