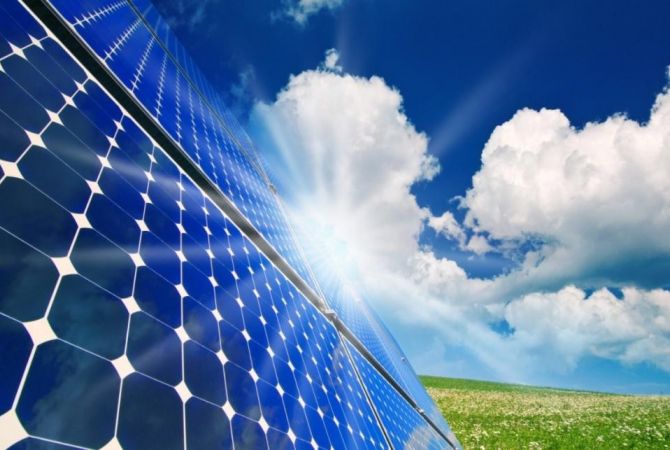 17.07.2017
10 participants have overcome the pre-qualification stage of the solar plant construction
10 companies and a consortium will participate in the second round of the announced international competition for attracting investors for the construction of a plant with a capacity of 55 megawatts in the first industrial solar system of Masrik-1 in Armenia. That decision has made by the Assessment Committee, as a result of the technical, financial and legal assessment of the prequalification applications
According to the RA Deputy Energy nfrastructures and Natural Resources Substitute Hayk Harutyunyan, the other ten requests submitted did not comply with the terms.
Famous companies representing the Dutch, American, Korean, German and a number of other countries have passed the second round of the competition. (TBEA Xinjiang Sunoasis Co., Ltd, China –Subsolar Energy Holding LLC, the Netherlands, Phelan Energy Group Limited, South Africa –Korea Electric Power Corporation, Shapoorji Pallonji Infrastructure Capital Company Private Limited, India – Risen Energy Co. Limited, China, Metka, Greece –Energy Phoenix, Lebanon, Access Infra Central Asia Limited, U.A.E – Eren Renewable Energy S.A., France – TSK Electronica, Spain, Fotowatio Renewable Ventures B.V, Netherlands, –FSL Solar S.L., Country: Spain, Acciona Energia S.A.U., Spain, Building Energy Development Africa, Italy –H1 Holdings (Pty) Ltd, South Africa, Sky Power Global, Cayman –Enerparc Projects GMBH, Germany, CountourGlobal LP, Cayman Islands)։
- In this stage the participants who have passed the pre-qualification competition will compete on the price task. Preference will be given to the company or consortium, which will represent the lowest and competitive price offer, - said Hayk Harutyunyan.
The second round will be announced in September of this year. The tender process will be completed by early next year and the construction of the plant will start. It is expected that in 2018, The construction of the first solar power plant with a capacity of 55 megawatts will begin.