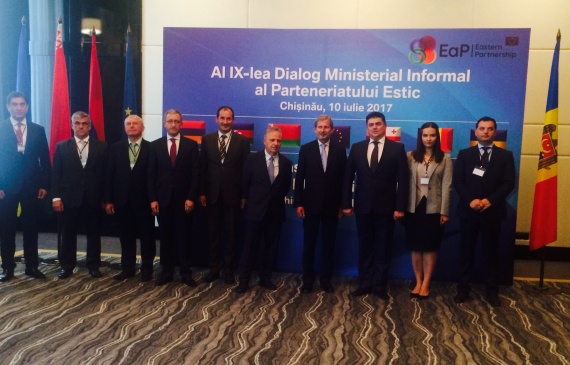 11.07.2017
Armenia is ahead even from EU member states in the field of energy saving legislation
RA Minister of Energy infrastructures and Natural Resources Ashot Manukyan participated in the informal meeting of the EU Eastern Partnership member states in Kishinev on July 10.
Issues related to energy effectiveness and energy saving promotion were discussed and their role was highlighted in the sustainable development of the energy sector.
Ashot Manukyan presented the participants of the meeting the achievements the planned steps in energy effectiveness and energy saving.
Referring to the process of elaborating and implementing energy efficiency-enhancing legislation in the Eastern Partnership Member States, Energy Director Janez Kopač emphasized the benefits of Armenia's legislative field.
It has been recorded that Armenia has advanced in this area even from EU member states.
Within the framework of the event, Ashot Manukyan had meetings with European Commissioner for Neighborhood Policy and Enlargement Johannes Hanny and heads of Eastern Partnership delegations.