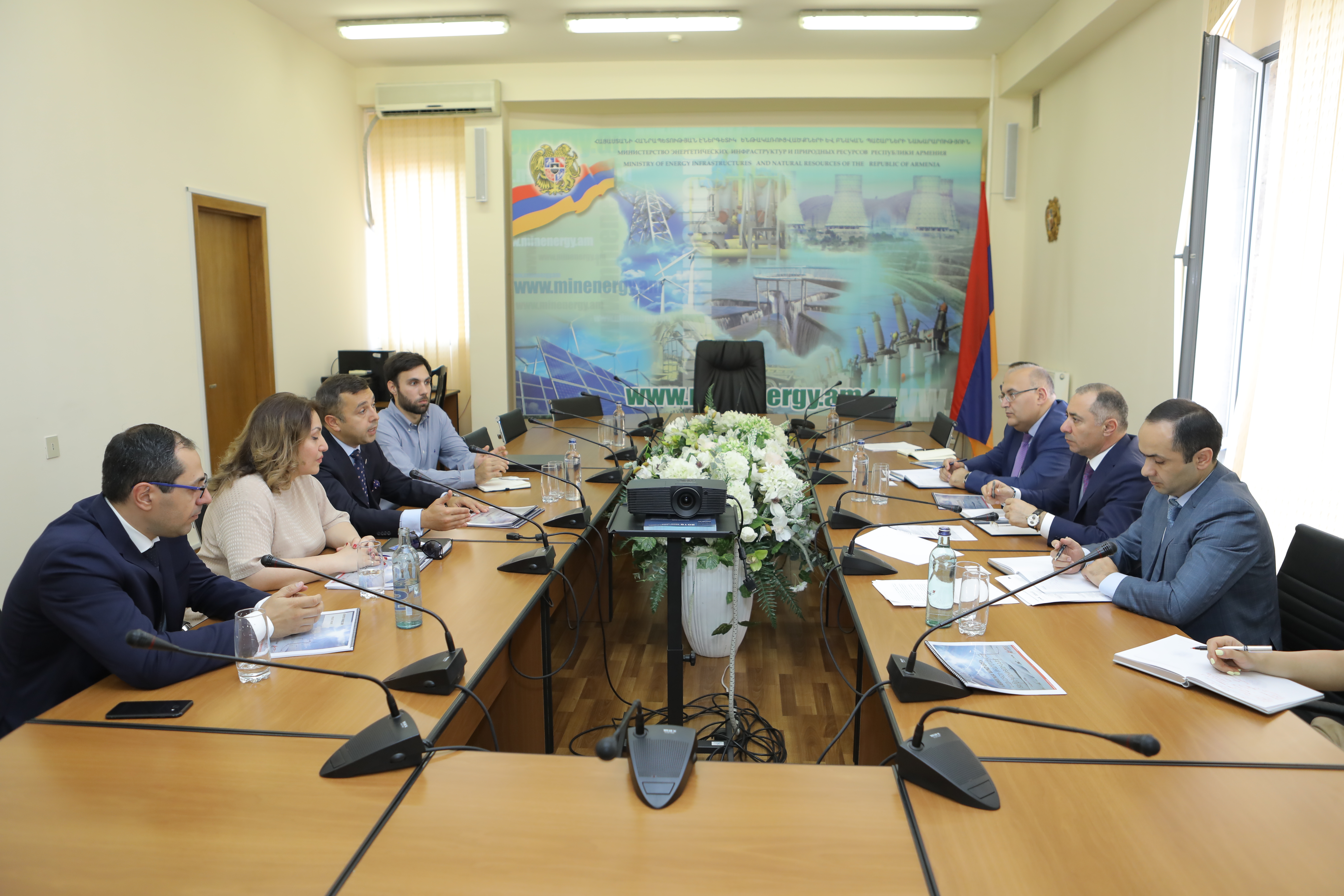 02.07.2018
The opportunities and prospects of wind energy development were discussed
RA Minister of Energy Infrastructures and Natural Resources Artur Grigoryan received Executive Director of ''Access'' Company Vahid Fotouhi on July 2.
The opportunities and prospects of wind energy development were discussed.
Talking about renewable energy priorities, Arthur Grigoryan highlighted the construction of wind power stations and noted that he was willing to discuss investment proposals and projects that would give a new impetus to the implementation of the project.
The sides touched upon the construction project of a wind power plant with a capacity of 130 MW in Gegharkunik region by "Access Infra Central Asia Limited".
Vahid Fotouhi expressed his satisfaction with the results of the wind resource measurements and noted that ''Access'' Company is willing to invest $ 200 million in construction of wind stations and to distribute the program to other regions as well.
Minister Grigoryan noted that a solid foundation was laid for mutually beneficial cooperation and favorable conditions were created to effectively implement the upcoming investments of company in Armenia.