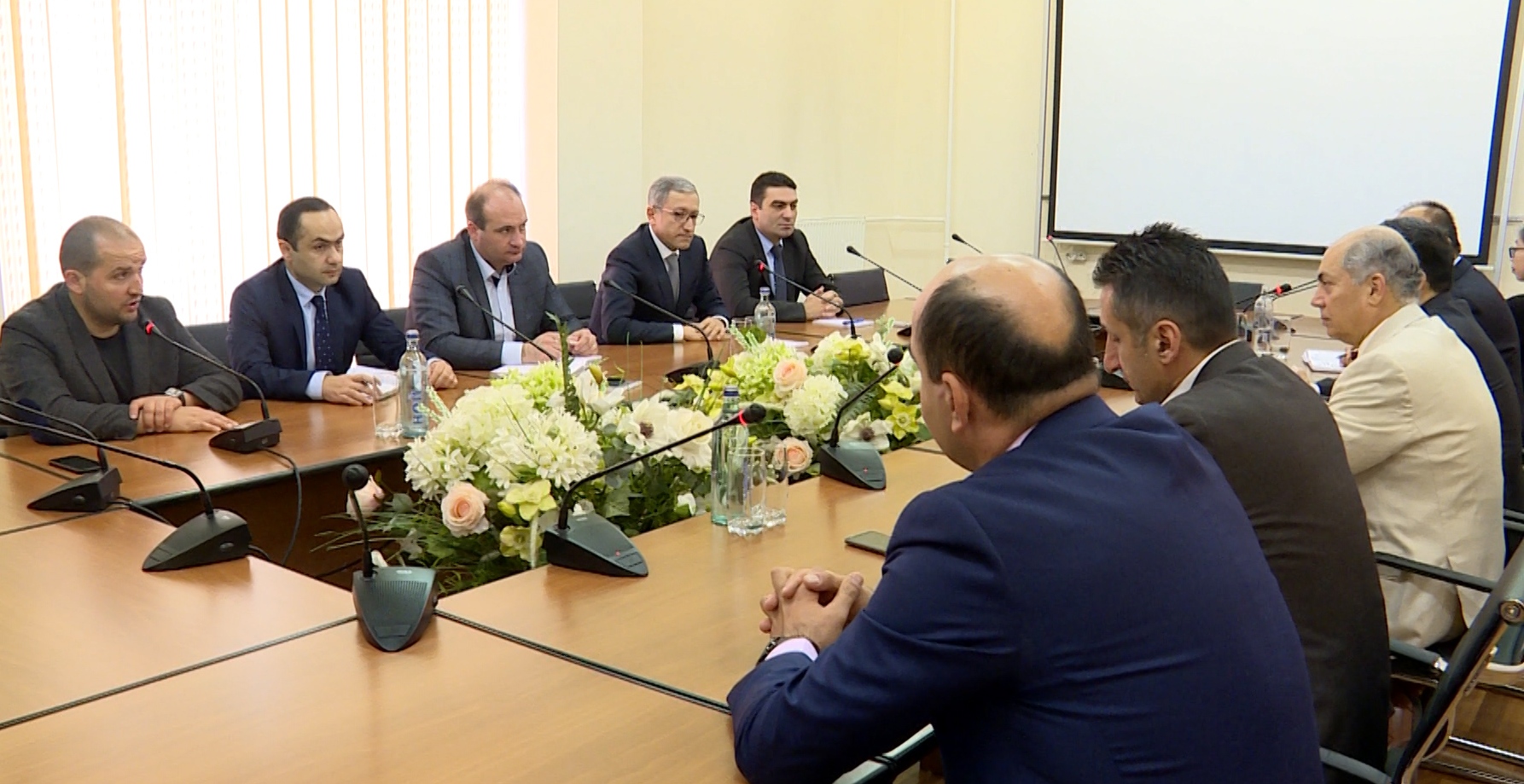 07.05.2018
Businessmen from Qatar and China are interested in prospect of Armenia's investing in energy sector
Acting Minister of RA Energy Infrastructures and Natural Resources Ashot Manukyan accepted Businessmen from Qatar and China, chief executive director of «Redco International W.L.L.» company Saif-Ur-Rehman Khan and International group director of «PowerChina» Son Donshen.
Ashot Manukyan attached importance to businessmen's visit to Armenia, underlining that there is already exist effective cooperation with Chinese companies. Acting Minister presented the strategy of Armenia's energy sector development till 2036 and in the context of cooperation development touched upon especially investment projects in the field of renewable energy. Emphasizing that the primary goal of these projects is to increase power generation capacity, Ashot Manukyan has presented details on the construction projects of "Yerevan TPP" 2 power units, "Shnogh", "Meghri" hydroelectric power stations and "Lori-Berd" HPPs' construction projects.
Expressing gratitude for the reception, Son Donsheni presented to Ashot Manukyan the activities of his company, talked about the priorities of the company, and discussed opportunities for cooperation with Armenia in the field of energy.
He underlined that in more than 100 countries around the world, PowerChina is also active in the energy sector, in particular, specializing in the construction of hydropower stations, solar and thermal stations. S. Donshene noted that they are interested in cooperation in the energy sphere of Armenia taking into account the country's flexible investment environment.
The interlocutors also exchanged views on the prospects of development of Armenia's nuclear power plant production capacity, which is a result of upgrading and modernization. Talking about the planned projects in the energy sector within the framework of regional integration, the Acting Minister noted that construction of the Iran-Armenia the third high voltage power transmission line is underway, and it is expected that due to it the volume of electricity exported from Armenia to Iran will increase considerably. Ashot Manukyan also highlighted the construction of a new Armenia-Georgia high-voltage power line, and its combination with Armenia-Iran high-voltage power line will enable to turn Armenia into a transit country of electricity between Iran and Georgia and then also between Russia.
The businessmen thanked the Acting Minister for thoroughly presenting the priorities of the sector's development and expressing willingness to cooperate.