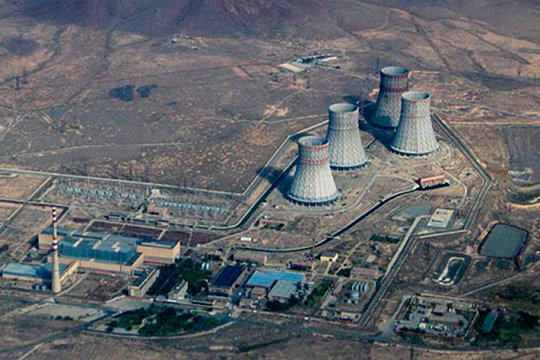 14.04.2018
ANPP's operating power unit is upgraded
The program of preparatory work for the planned precautionary repair of the second unit of the Armenian Nuclear Power Plant has been launched, as a result of which the 4th turbo aggregate of the operating unit will be shut down today at April 14, at 24:00.
Within the framework of the project implementation the measures to increase the safety of the Armenian NPP will continue and the modernization of the machinery salon equipment will be launched. The reactor and turbo aggregate N3 will be stopped on June 1.
It is planned that the second reactor of the Armenian Nuclear Power Plant will be restarted on August 1 at the same time with the 4th turbo aggregate, and the third turbo aggregate will be launched on December 1.