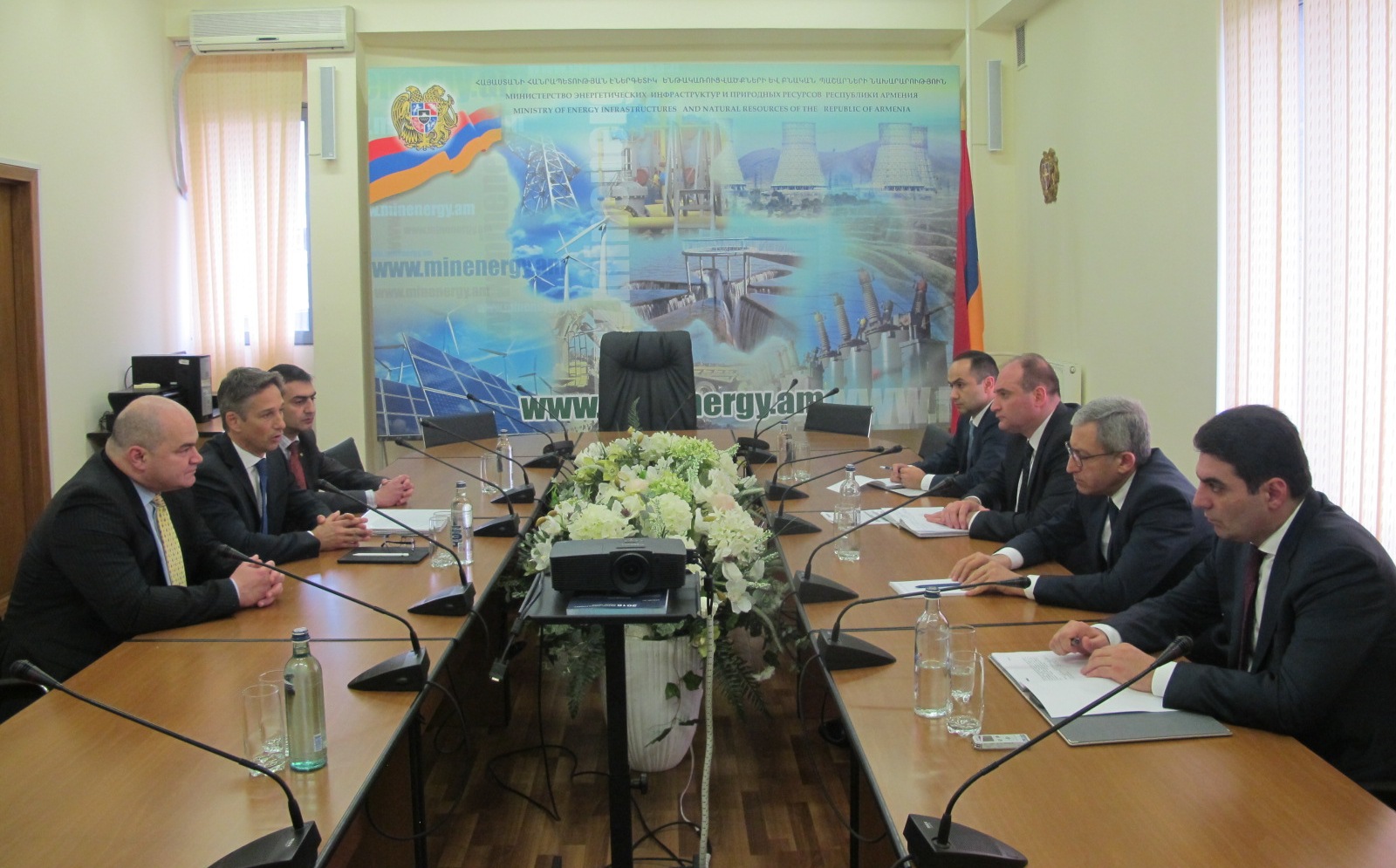 16.04.2018
Issues related to the implementation of the project of building a new power unit of the Yerevan Thermal Power Plant were discussed
Acting Minister of Energy Infrastructures and Natural Resources of the Republic of Armenia Ashot Manukyan received Executive Director of the Second Power Unit of the Yerevan Thermal Power Plant, Mikele Jeletti.
A number of issues related to the implementation of the project of construction of a new power unit of the Yerevan Thermal Power Plant were discussed.
Mickele Jeletti presented to Ashot Manukyan the schedule of preparation, transportation and construction phases of power units. The sides also touched upon the issue of gas supply, water supply, as well as energy supply during the construction of the new power unit.
Ashot Manukyan underlined the necessity of a new power unit by Armenia-Iran third power transmission line in terms of transfers' implementation electricity for gas. In this context, the maintenance of the construction time of the power unit was highlighted.
The sides agreed to continue the mutual meetings ensuring the effective process of construction.