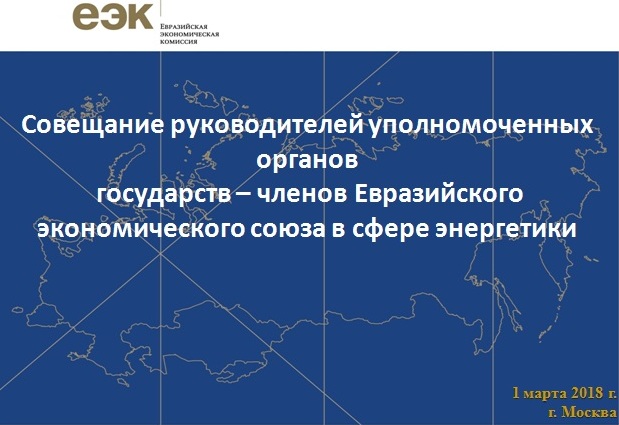 02.03.2018
Ashot Manukyan participates in the consultations of the heads of energy sector authorities of the Eurasian Economic Union Member states in Moscow
RA Minister of Energy infrastructures and Natural Resources Ashot Manukyan participated in the consultations of the heads of the energy sector of the Eurasian Economic Union member states on March 1 in Moscow. The agreement on the Common Electric Energy Market of the Eurasian Economic Union was discussed. The participants of the meeting exchanged views on the problematic issues of the agreement, and the approaches of individual states were clarified. There are clear agreements on all discussed issues.
Within the framework of the consultation, Minister Manukyan had private talks with Emil Kaykiev member of the Energy and Infrastructure Board of the Eurasian Economic Union (Minister), Vyacheslav Kravchenko Deputy Minister of Energy of Russia, and Ulanbek Riskulov Chairman of the State Committee on Industry, Energy and Resources of the Kyrgyz Republic.
During a private conversation with Deputy Energy Minister of Belarus Vadim Zakrevsky, the main issues of the formation of the common energy and gas markets, the approaches and pricing mechanisms of the governments of the two countries were discussed.